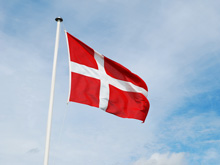 ---
Denmark – individual responsibility executed collectively.
RENE Compliance Scheme Denmark
---

---
RENE AG is the only foreign WEEE- and battery-take-back system in Denmark. We are a part of the Danish infrastructure since the beginning of the introduction of the Directives (DPAsystem - Dansk Producent Ansvar). Our contact persons for municipalities speak Danish. Our administration is carried out centrally in Germany with invoicing in Euro.
---
The financial guarantee according to § 11 of the Danish WEEE-Order of 6th April 2010 is provided for the respective producers by RENE AG on its own. RENE AG is without further partners able to grant this guarantee for small producers of consumer products as well as for large-volume trading companies.
---
The particularity of RENE AG is the settlement according to "pay as you scrap". We do not calculate on the basis of sales volumes, but only on the real take-back volumes. The invoices are traceable for you. Internal financing for pretence of low costs does not exist – as well as surprises in economic rough times. RENE AG always settles up reliable and foreseeable – also in the recession.
---
Our focus on quality and traceable recycling also applies to Denmark. The weighing notes are accessible for you in your orders anytime over
www.myrenenet.com
.
---
Contact:
---
RENE AG Denmark
---
e-mail:
danmark@rene-europe.com
---