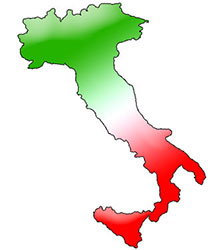 ---
Italy - made easy.
RENE Compliance Scheme Italy
---

---
On the 13th December 2012, RENE AG received the approval of the Centro di Coordinamento RAEE as a collective WEEE scheme in Italy.
---
Since 1st January 2016, we have delegated this task to our partner scheme APIRAEE.
---
On this basis, RENE AG can manage both B2B and B2C orders for our customers on the entire Italian territory.
---
Contact
:
---
RENE AG Italia
---
Via J. Durst 6
---
39042 Bressanone (BZ)
---
Tel: ++ 39 - 3 385 329 272
---
e-mail:
italia@rene-europe.com
---