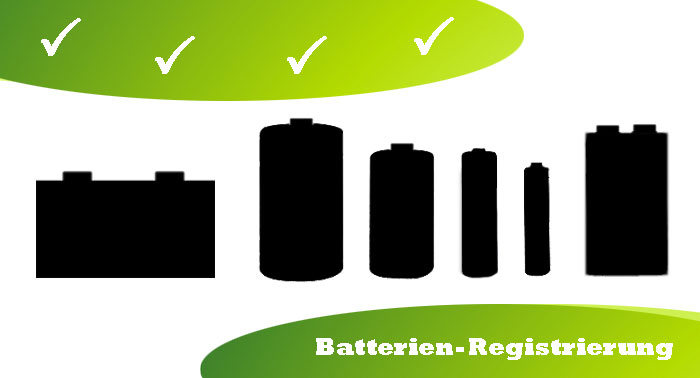 ---
Incorporated, embedded or loose?
Batteries registrations.
---

---
The Batteries Directive 2006/66/EC includes batteries and accumulators that are built in electrical and electronic equipment (EEE). This scope includes incorporated batteries just as well as embedded ones or batteries and accumulators that are put onto the markets as loose items. This definition turns the producer from EEE into the producer of batteries and accumulators. The according obligations include:
---
Identification of batteries and accumulators in the relevant equipment
Categorization as portable, industrial or automotive battery
Ensuring possibility to take the battery/ the accumulator out of the product
Proof of correct marking
Provision of information for user and treatment facilities
Coverage of financial obligations
---
Your batteries and accumulators are qualified by RENE AG according to the Batteries Directive. Furthermore, we apply for registrations with all relevant authorities and collective schemes. The entire communication is channeled solely through RENE AG.
---